This site provides information on the contracted services through ICS Corrections, Inc. supporting the Correctional Communication System (CCS) that serves the Adult in Custody (AIC) populations at the Oregon Department of Corrections facilities. This site explains how to communicate with ODOC - AICs along with information on how to set up, fund, and maintain those accounts that support the communication services for AIC's during their ODOC incarceration period.
Please use this weblink Oregon Department of Corrections (ODOC) to access the ODOC website which has related information.
ODOC has contracted with ICS Corrections to provide communications and account billing services to AICs. Recipients of these calls may include friends, family, and attorneys. All of us at ICS Corrections are excited to be entrusted with the opportunity to provide this important service to the AICs, their Friends and Family members and to the public of the great state of Oregon. We look forward to providing all users of the system a truly great service!
Friends and Family Phone Number Validation

To receive a telephone or video interactive phone (VIP) call, friends and family members must validate their telephone number by setting up an account through ICS Corrections' billing agent ICSolutions.

Once an account is created, you will then select "Validate Phone Number" from the "What would you like to do?" drop down menu. Friends and family members will be required to provide a credit/debit card number (for authorization purposes only), be in possession of the phone you wish to validate and be capable of receiving a text message.

Once your number is validated, you will be eligible to receive both telephone and video interactive phone (VIP) calls. The entire online phone number validation process typically takes less than 5 minutes.

If a valid credit/debit card or cell phone are not available, you may validate your telephone number by emailing a copy of a valid telephone bill and government issued ID to customer@icsolutions.com or via mail to the following address. Phone number validation requests sent in by mail typically take 5 to 7 business days to process.

ICSolutions
Customer Service
2200 Danbury St
San Antonio, TX 78217

Set Up a Prepaid Account

If friends and family members want to pay for telephone or video interactive phone (VIP) calls, a Prepaid account can be easily set up through ICS Corrections' billing agent ICSolutions at 888-506-8407 or www.icsolutions.com. Although you may fund an account at any time, you will not be eligible to receive telephone or video calls until your phone number has been validated.
Available Services
Phone, video interactive phone (VIP) calls & Voicemail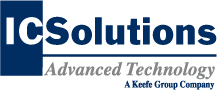 Provided through ICS Corrections' billing agent ICSolutions. Prepaid services allow you to receive AIC phone calls to your validated phone number, receive video interactive phone (VIP) calls, and leave voice messages for AICs.
$300 monthly spending limit
$100 maximum per transaction limit
Electronic Messaging

Friends and family members can communicate with AICs through ICS Corrections' electronic messaging system, provided through CorrLinks.
Friends and Family members cannot initiate email communication with AIC's and must wait until they receive an invitation with an identification code to set up an account.
AIC Communications Account Services
The new communication system allows for you to add money to the AIC's communications account, which they can use to pay for calling and tablet services. AIC communications account deposits can be made online at the link below, Lobby Kiosk (coming soon), walk-in location, or by mailing a personal/cashier's to our lockbox at the address below.
Access Corrections
Oregon DOC AIC Communication Payments
PO Box 12486
St. Louis, MO 63132
Trust Account Services
ICS Corrections offers trust account deposit services, through our billing partner Access Corrections. Trust account deposits can be made online using the link below, by phone, at a Lobby Kiosk (coming soon), or at any of our walk in funding locations.
Or call
866-345-1884
Walk-in funding is available at Dollar General, Family Dollar, 7-Eleven, or CVS Pharmacy.